Accelerate Your Ability To Give Spot-On Answers In Important Exams
Is there a "right" way to study? Yes. There is.
All of your classmates who scored an A at the recent CA or SA are studying correctly.
They have parents or home tutors who teach them how to understand, revise, and answer the difficult exam questions.
We have helped students get their A's. It's your turn now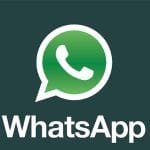 Hire Experienced Tutors, To Quickly Improve Grades
You Must Understand The Answers To Abstract and Challenging Questions
Choose The Experienced Tutors With The Most Impressive Track Records
35,000 Experienced Tutors
Private lessons by current or ex-MOE teachers, tutors with PhD/Master's/Bachelor's, competent university undergraduates

All with 2 to over 30 years of home tutoring experience

We do not include non-performing private tutors in our database
You will receive precise, clear and professional academic guidance on how to complete your homework, projects, tests and exams
Latest MOE Syllabus, Exam Skills
Since 2012, our private tutors had taught students from each of the primary/secondary schools and junior colleges in Singapore. More than half of our students scored A's for their school and national exams

We know how to teach you, so that your grades can improve within 4 lessons

All our pre-screened home tutors had scored A's in the subject that they teach
Each of them have proven track records of improving their students' grades
Do Not Use "Model Answers"
Avoid the lethal mistake of rambling completely off-point when you answer real-life exam questions that are almost NEVER the same as the questions in the "model questions" 
We asked 30 of our tutors who are/were senior MOE teachers to read and mark "model answers" that were purchased commercially. All of the teachers did not know the sources of the "model answers", and close to 90% of the answers received C or B grades. You should therefore trust only your text books, and practice writing the answers either by yourself, with your parents/classmates, or with your tuition teacher

Hire an expert who will teach you how to write your own formidable and relevant answers
Get Complete Support For Intensive Revision
We have achieved 100% success rates in matching students with their ideal tutors
Our tutors teach all academic levels and tracks – primary school (Gifted Education Programme), secondary school (Express, Integrated Programme and International Baccalaureate), junior college (H1, H2 and H3), as well as polytechnic and university undergraduate modules
Pay only for lessons conducted. There are no agency fees, no long-term contracts
Within 24 hours after you have told us your requirements, we will show you between 4 to 10 tutor profiles
Start lessons this week (or tomorrow)
Prepare Your Own Powerful Notes
Learn how to tailor concise summarized notes so that you can correctly prepare effectively for tests and exams
The ability to write superior notes is a very important life-skill, whether you are in primary school, at university or when you have started work 
Improve your observation skills, so that you can crystallize and internalize what is truly important and appropriate 
This prevents the dangerous mistake of using irrelevant information when you answer exam questions
Rigorous And Thorough Exam Preparation
You will practice a wide range of questions (from basic to advanced levels)
Any knowledge gaps that you have can therefore be quickly and properly rectified, so that you do not make the same mistakes during the exams
Understand more, and rote-learn less. Memorizing repetitively works only if you already accurately understand the core concepts. Otherwise, when the exam question is testing your advanced application skills, you will have great difficulty in applying the knowledge that you rote-learned when you try to respond to the question that the exam requires you to analytically answer
Take The Proven And Safest Route To Academic Success
Engage Experienced Tutors